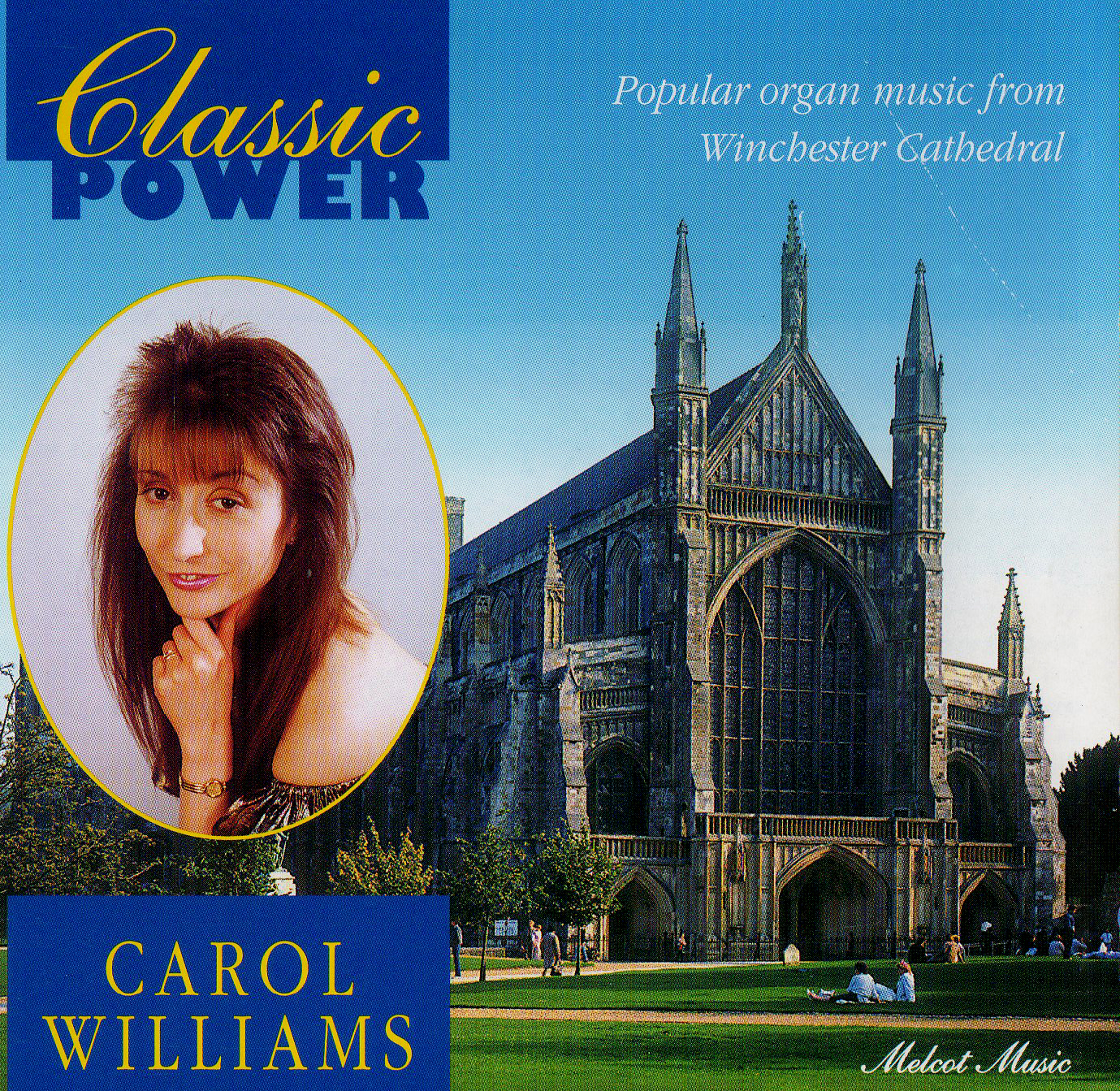 Toccata, Toccata and Fugue in D minor, BWV 565
Radetzky March, Op 228
Toccata, Symphony No. 5, Op 42


(audio sample now playing)


Trumpet Voluntary
The Old Rugged Cross
Toccata, Gothic Suite, Op 25
Jupiter Theme, The Planets Suite
War March Of Priests
Jesu, Joy Of Man's Desiring
Crown Imperial
Herzlich Tut Mich Verlangen
Toccata, No. 4 from10 Pieces
Peacherine Rag
Londonderry Air
Pomp and Circumstance, Military March No. 1 in D, Op. 39
Finale, Symphony No 1, Op 14
Popular organ music from Winchester Cathedral including the Toccata from Bach's Toccata and Fugue in D minor, War March of Priests, Elgar's Pomp and Circumstance March (Land of Hope and Glory), Widor's famous Wedding Toccata, etc. The Willis organ at the Cathedral was built by Henry "Father" Willis for the Great Exhibition of 1851 in London's Hyde Park but has been rebuilt on a number of occasions during the intervening years.
$15.00